When Google entered the smartphone segment with its first-ever Pixel back in 2016, it received a mixed bag of reactions. Since then, the brand has tried to improve in every area with each iteration of its Pixel devices, and the Pixel 7 series is its latest attempt. Out of the two smartphones comprising the series, the Pixel 7 Pro is the top-end model and is the most powerful Google has ever made. The question we are trying to answer today though is whether it is worth considering for a price of Rs 84,999 in India. In this segment, iPhones and Samsung Galaxies are already dominant. Let's find out in our review of the Pixel 7 Pro.
Pixel 7 Pro: Design & Build Quality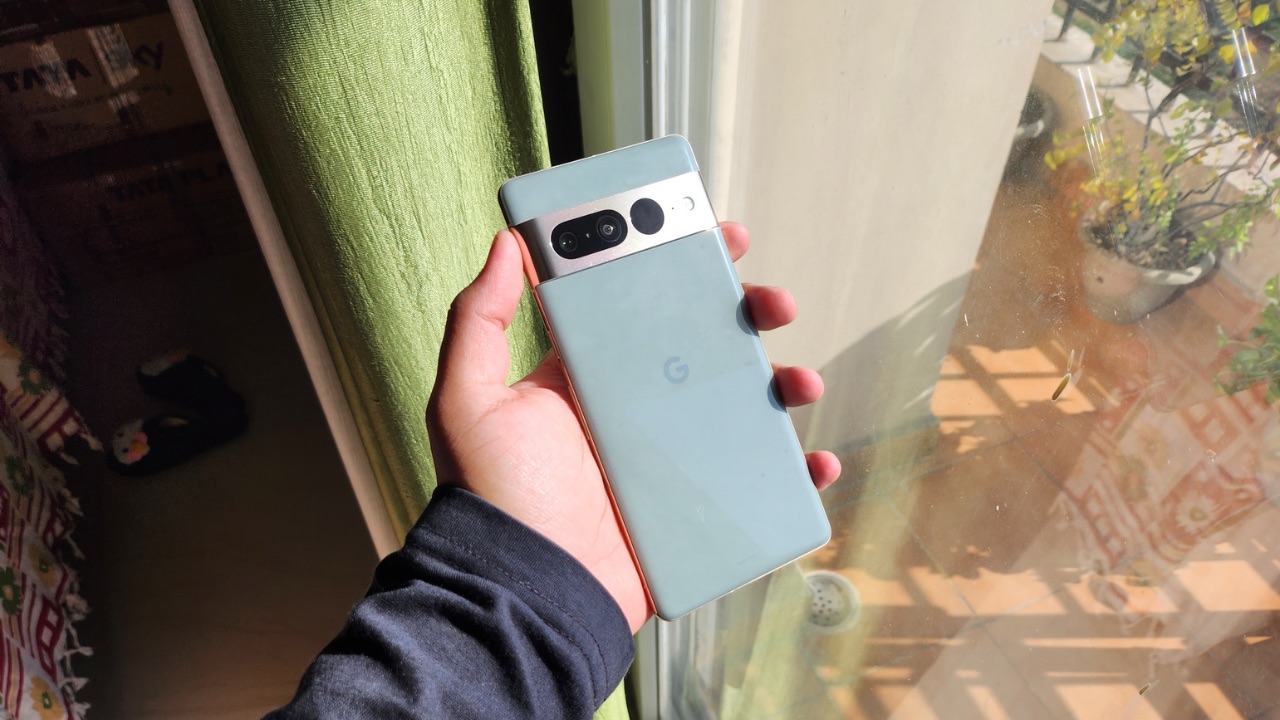 With the Google Pixel 7 Pro, the company has retained the camera bar design it came up with, with the Pixel 6 series. The 7 Pro is really a slab of glass. There's glass on the front and the back which sandwiches the aluminium frame. It is slightly on the thicker side, but the in-hand feel is as premium as it can get for the price.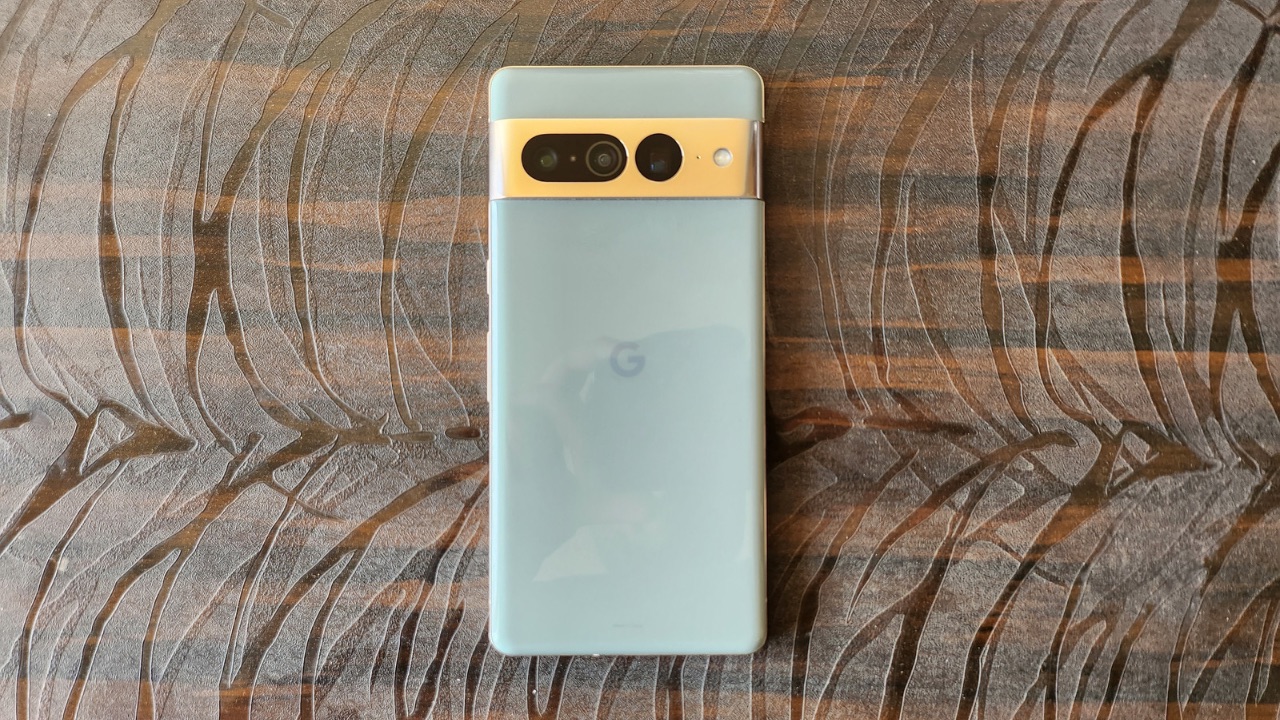 As the back and front glasses are curved, you get a good grip in hand despite the phone having a relatively large footprint. At the back, the camera bar is also made of aluminium and this is where issues have cropped up. During my review period of the Pixel 7 Pro, I already have a couple of scratches on the camera area.
Again, it is not the lens that has scratched but the aluminium portion around it. This is because the camera bar actually pops out quite a bit, and when you keep it flat on the table, the camera bar touches the surface the most. So you would be better off with a skin or a case on the Pixel 7 Pro to avoid any scuff marks at the back.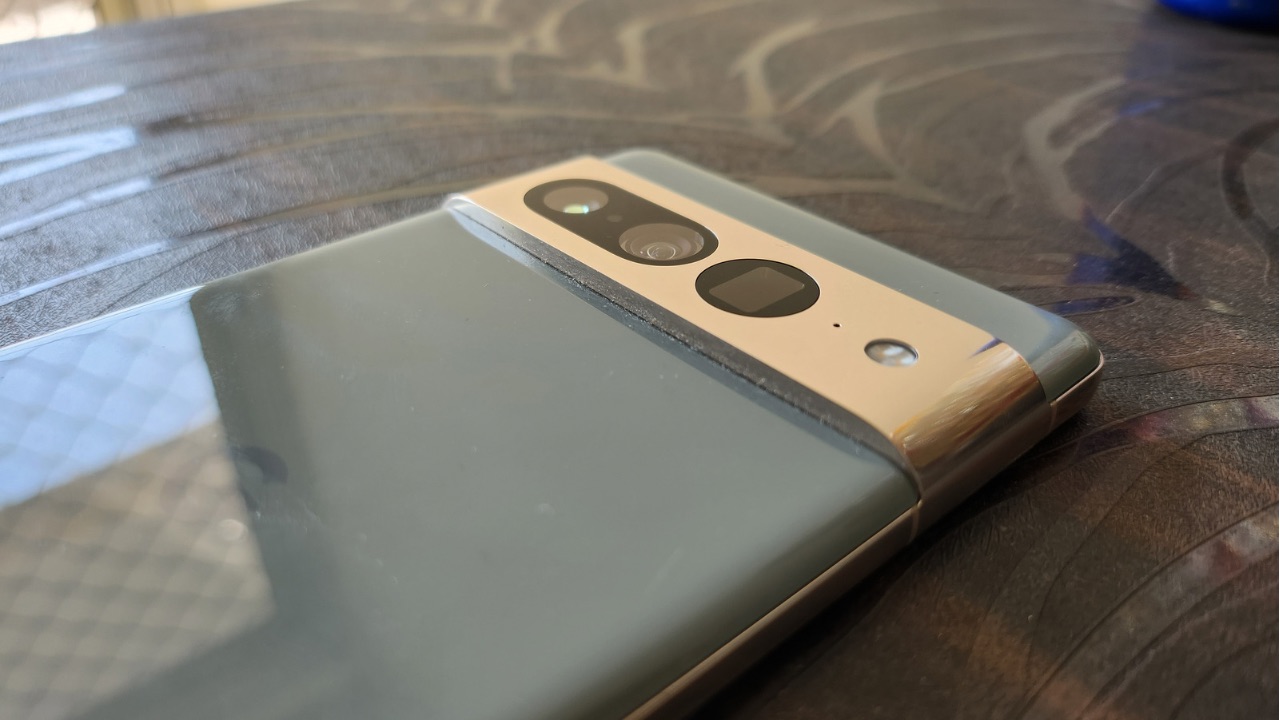 Another issue is the key placement. The volume keys are placed below the power button, and I often used to press the volume key to wake up the phone, only to realize later that it was slightly above. While the left spine sits empty, Google could have placed the volume keys there but I wouldn't call this a deal breaker as you get used to it once you start using the phone on a daily basis.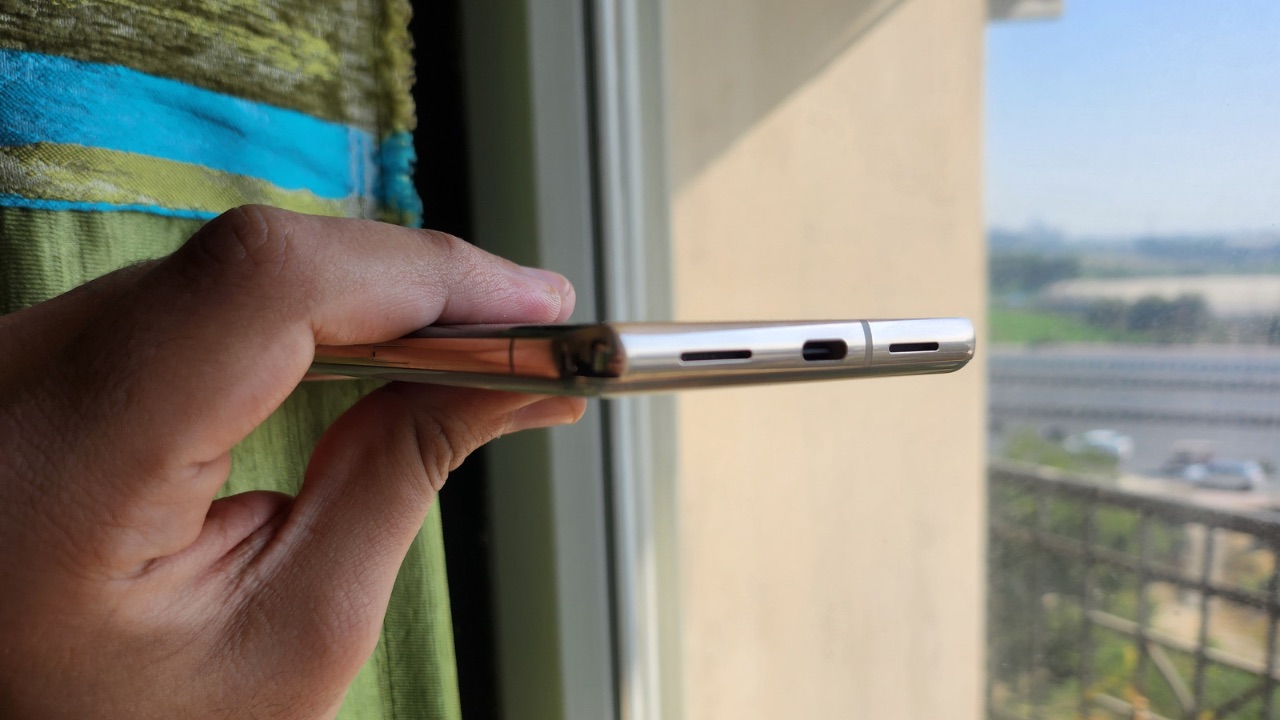 Apart from that, the Pixel 7 Pro looks gorgeous in hand, especially the Hazel colour which we got for review. The obsidian and the snow variant also look decent and then this colour paired with Google's unique design language, definitely grabs attention. I often had people coming up to me to take a look at the device during my review period of the Pixel 7 Pro. Apart from the two issues I mentioned above, the Pixel 7 Pro has excellent design and build quality. The icing on the cake is an IP68 certification which makes it dust and water-resistant.
Pixel 7 Pro: Display
The Pixel 7 Pro gets a 6.7-inch QHD+ LTPO OLED display with a resolution of 1440 x 3120 pixels. As it is an LTPO panel, it supports a variable refresh rate ranging from 10Hz to 120Hz. The display has 512ppi of pixel density, 19.5:9 aspect ratio and Corning Gorilla Glass Victus protection.
Google once again nailed it in this segment with an amazing display. The Quad-HD display is really enjoyable while viewing videos and even while viewing regular content because of how sharp it is. The colour reproduction is kept as natural as possible. Coming from a Samsung display which usually has punchy and vivid colours, I did feel the colours on 7 Pro's display were muted, but that's just how the display is calibrated, and I don't have any complaints with it.
The 120Hz refresh rate adds to the already appealing panel. The only complaint I have regarding Pixel's display is the brightness. I think the display could have been much brighter under direct sunlight, where I felt a little uncomfortable viewing the content on the screen. Keeping this minor quibble aside, I feel the Pixel 7 Pro's display is good.
Pixel 7 Pro: Performance & Software
The Google Pixel 7 Pro is powered by Tensor G2 SoC, the second generation of Google's own chipset. It is coupled with up to 12GB of LPDDR5 RAM and up to 256GB of UFS 3.1 storage. However, Indians only get the base 8/128GB model, and that is actually a bummer. The Pixel 7 Pro doesn't have SD card support and 128GB is not quite enough for a flagship.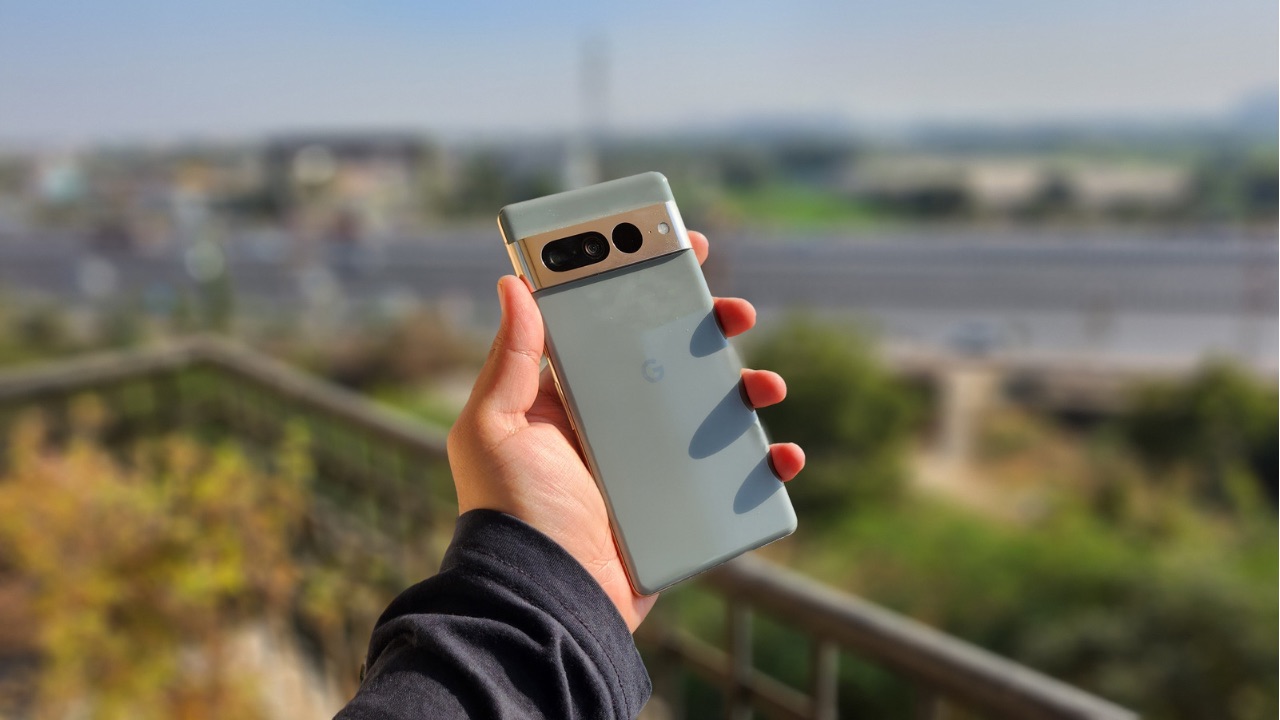 However, for RAM, once again, I have zero complaints because the Pixel 7 Pro had really good RAM management during the review. Apps stayed open for quite a while, and during my usage, I never had to wait for an app to load.
Read More: Google Pixel 7 series 256GB variant, VPN By Google not coming to India
Coming to performance, the Pixel 7 Pro flies through mostly everything you throw at it. From system animations to performance in demanding apps, everything is as smooth as it can get. Hats off to Google for pulling off such performance optimisations with the Tensor G2 considering Tensor G1 had major heating issues.
Talking of heating issues, though, the G2 still has some of those, but they aren't a major concern. The only scenarios during which I faced those were while using mobile data and while charging. However, after the latest December feature drop update, even during these scenarios, I didn't face any heating. Yes, the phone still does get warm, but that's quite normal.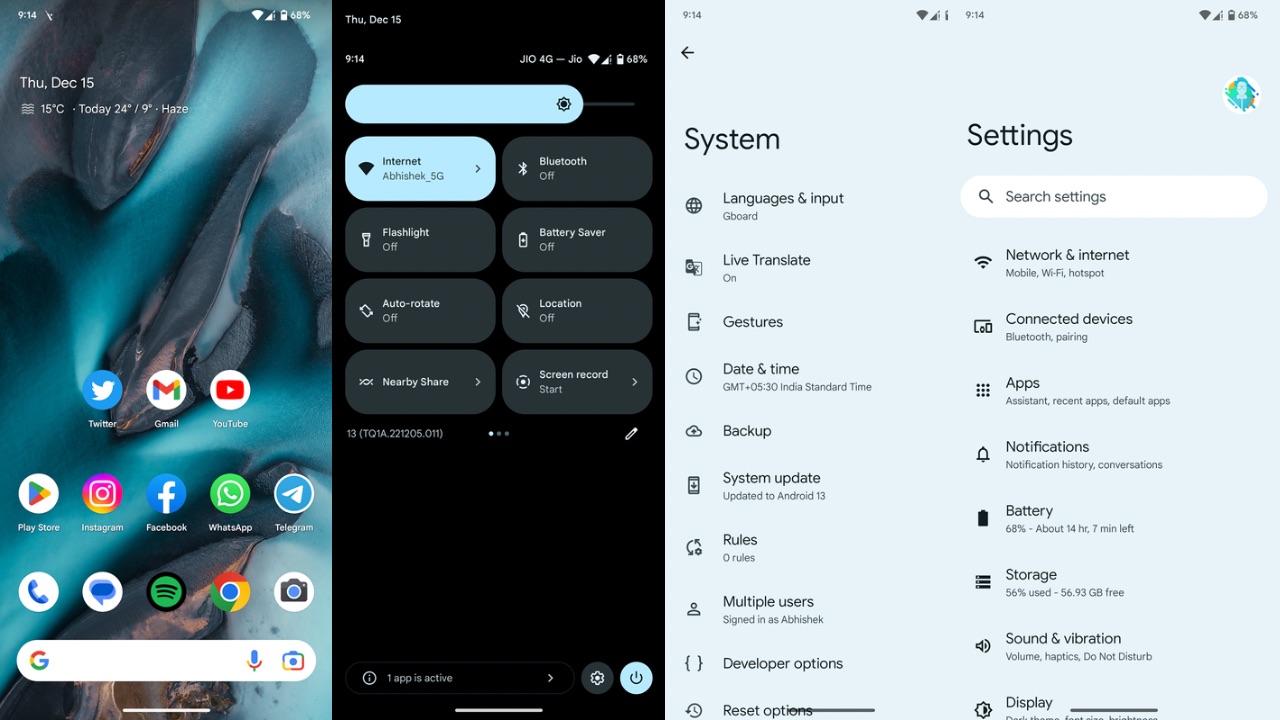 As for the software, it comes pre-loaded with Android 13, which is, again, barebones stock Android OS that will receive 3 more years of major OS upgrades. You don't get any bloatware, and there are a bunch of Pixel-exclusive features to enjoy. To name some of those, it includes Clear calling, Now Playing, Live Translation, excellent speech-to-text recognition with great speed and a few more.
For gaming, you can expect the Pixel 7 Pro to handle heavy games but don't expect a lot, as the device often caps out during longer sessions because of heating. While I played Wreckfest, I could feel the smartphone getting uncomfortably hot, leading to frame drops. Call of Duty Mobile ran fine but again, heating is inevitable.
Android 13 also brings a game mode that unfortunately doesn't do much except for show frame rate counter, live streaming to YouTube, screenshot shortcut and a few less useful features.
Read More: Stock Android: The Real Power Behind the Pixel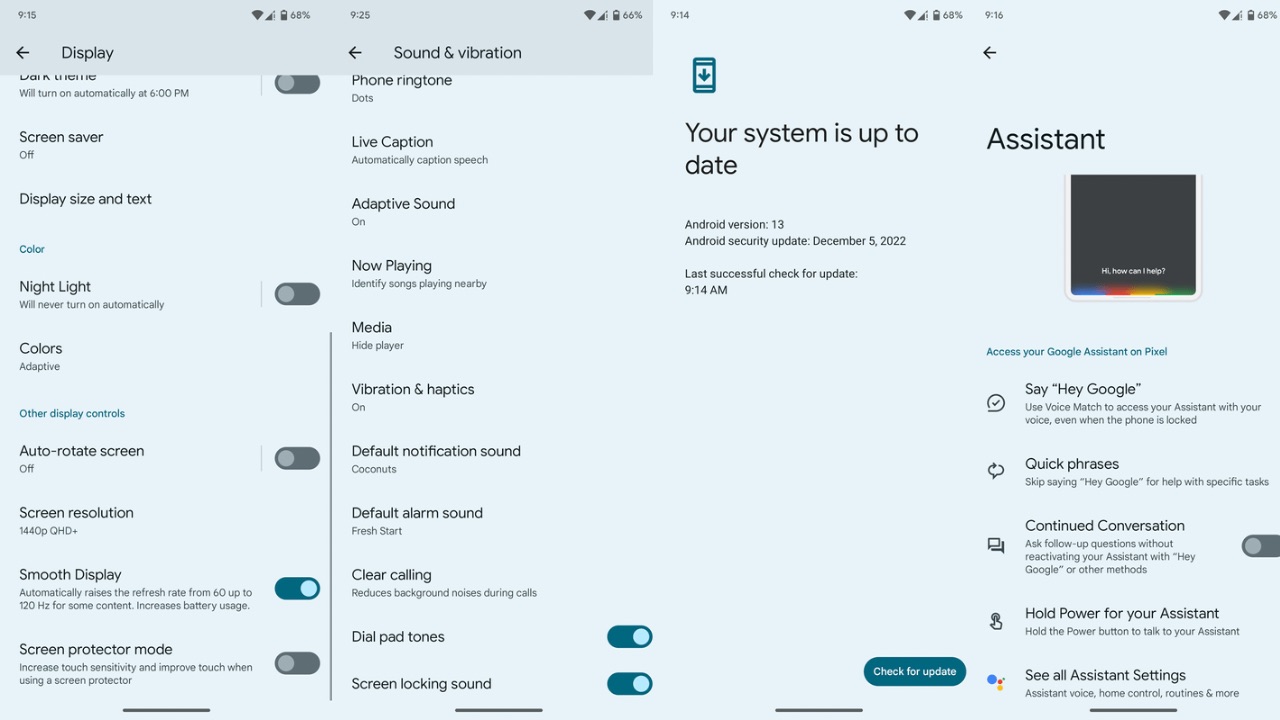 Then, the Pixel 7 series is the first set of smartphones to get face unlock support in Pixel Series, which works as expected. There have been issues related to fingerprint sensors in some of the previous Pixel models, especially the Pixel 6a.
However, the performance of the fingerprint sensor on Pixel 7 Pro remained optimum. Wi-Fi and mobile data connectivity was also fine. While I was expecting the device to get 5G support with the December update, we are still missing out on it here in India. But we expect Google to push out an update before the end of the year.
Lastly, the phone gets stereo speakers, and while they are loud enough, I feel the balance between them is off. This is because the top speaker mostly handles the vocals while the bottom-firing speaker is doing the heavy. As for the haptics, they are as good as any other flagship out there, with strong and accurate vibrations.
Pixel 7 Pro: Battery & Charging
The Pixel 7 Pro packs a 5,000mAh battery with support for 30W fast charging and 23W fast wireless charging. The smartphone can last all day with moderate to heavy usage with more than five hours of screen-on time.
However if you are really pushing the device to its limits with max brightness, navigation and other heavy tasks, you would have to top up the phone before the day ends.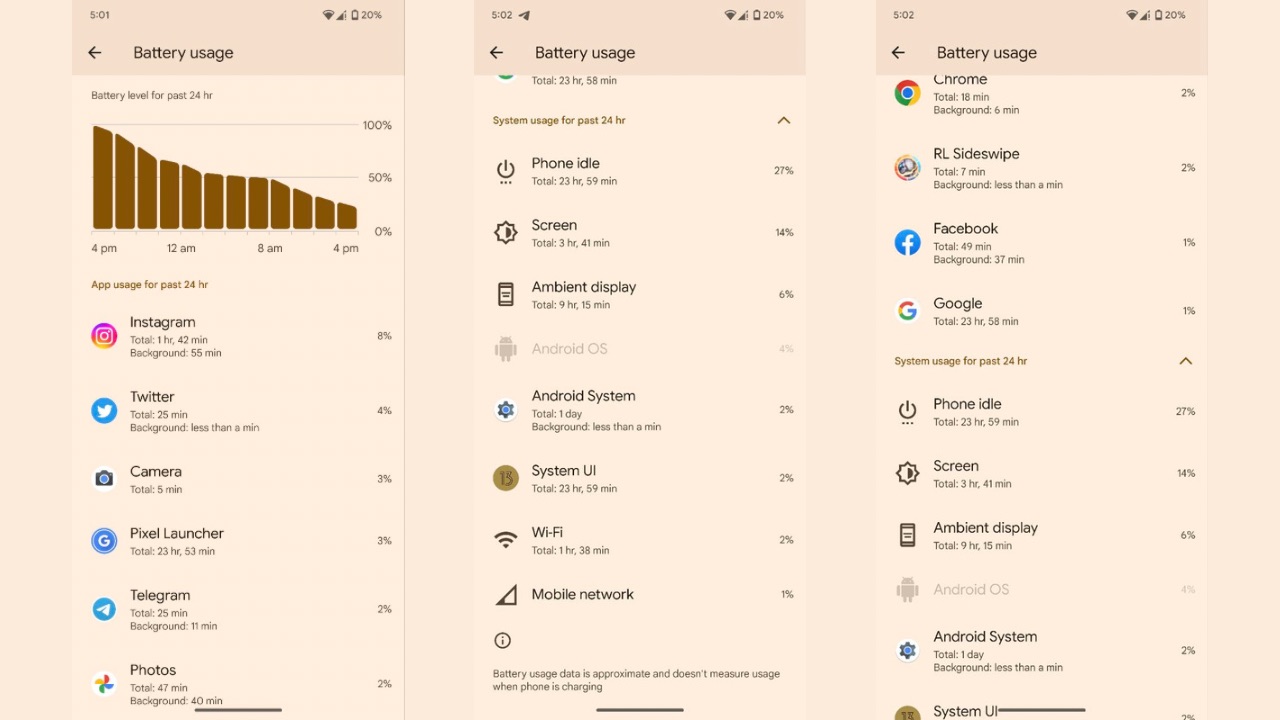 With the Always-on display disabled, I was able to get close to 6 hours of screen-on time during my review of Pixel 7 Pro, which is decent enough. With light usage such as social media scrolling, a little bit of chatting, short calls, etc, the device can easily last you a day or sometimes even more.
Charging speed is one of the weaker aspects of the device. From 0 to 100, the device took 1 hour 50 minutes and even longer with wireless charging. For a flagship, I would say that these aren't optimum speeds, and Google should work on resolving this with their next generation of Pixel flagships.
Read More: OnePlus Nord CE 3, Pixel 7a renders show what these phones could look like
Pixel 7 Pro: Cameras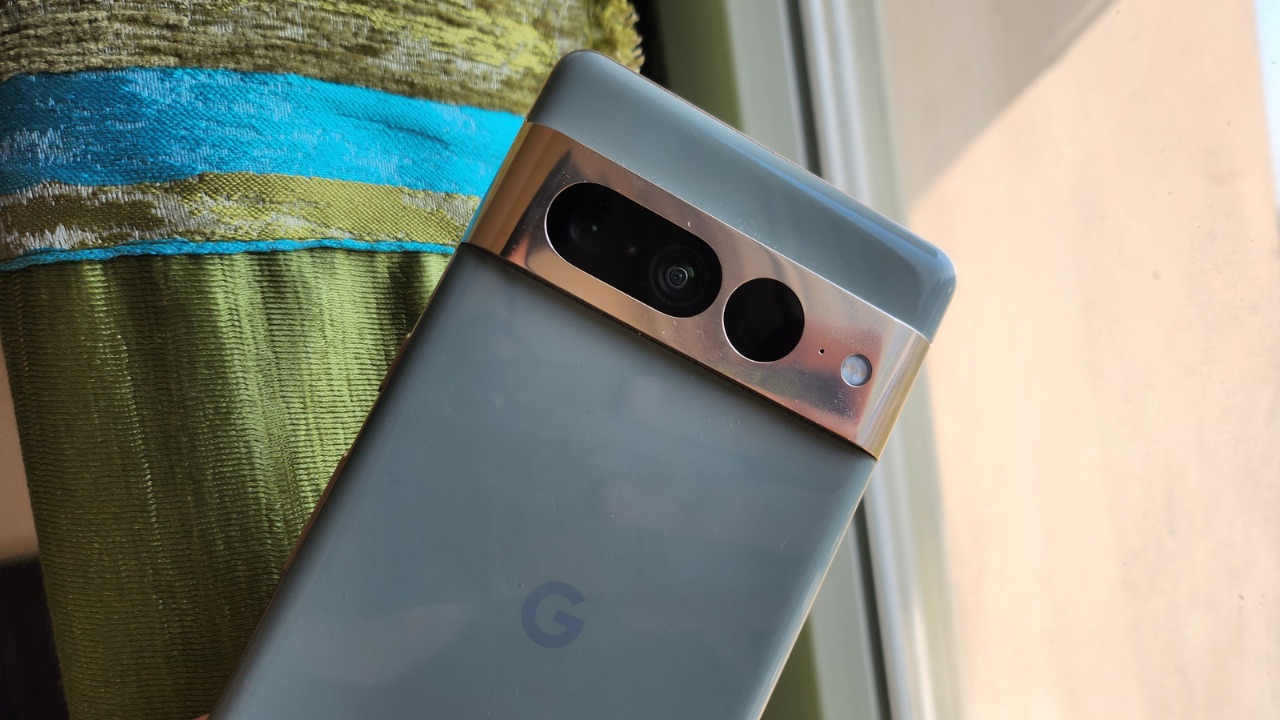 The Pixel 7 Pro sports a triple camera setup, including a 48-megapixel f/3.5 telephoto camera which has 5x optical zoom support, a 50-megapixel f/1.85 wide-angle primary camera and a 12-megapixel f/2.2 ultra-wide angle camera. On the front, it has a 10.8-megapixel camera for selfies and video chats.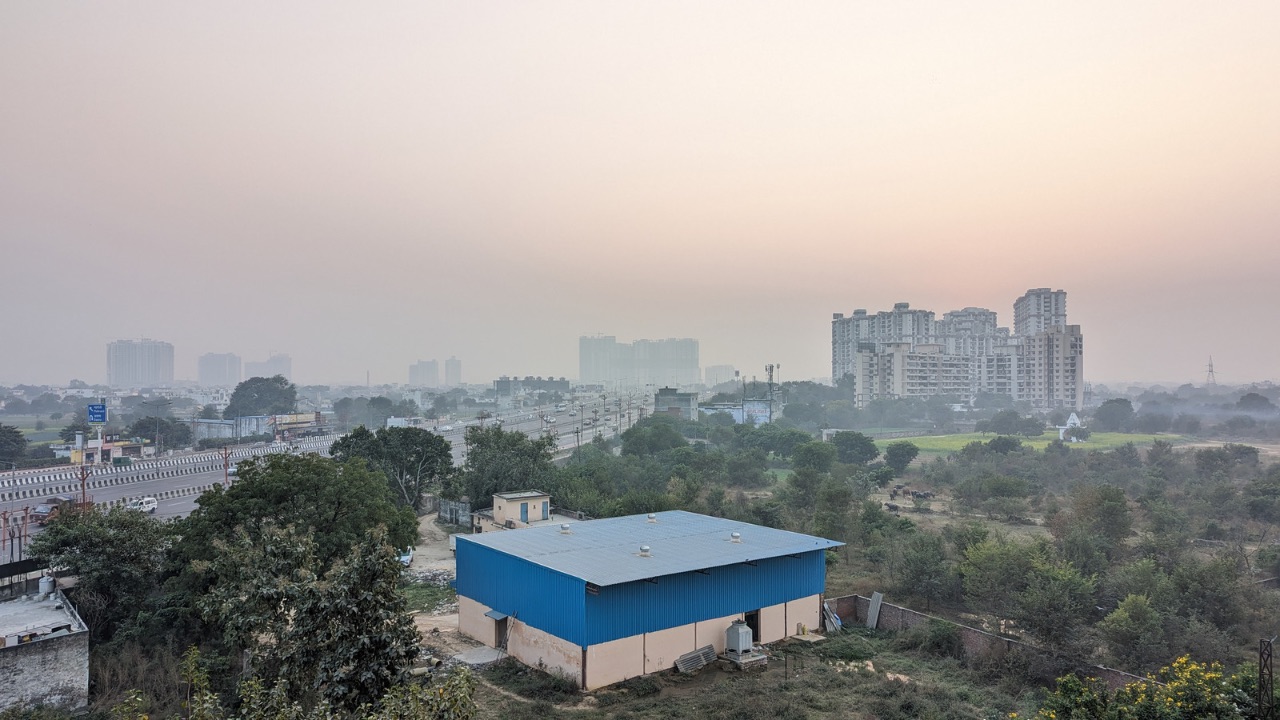 Google Pixel devices are known for having great cameras, and Pixel 7 Pro is no exception. In broad daylight, the 7 Pro clicks some of the best shots with amazing dynamic range. The shots have high detailing and a very natural colour tone. Even when you zoom in, you can notice a good amount of detail.
For wide-angle photos, colours are astonishingly identical to the ones clicked from the main sensor. The dynamic range is decent, but the detailing and sharpness in wide-angle pictures could have been better.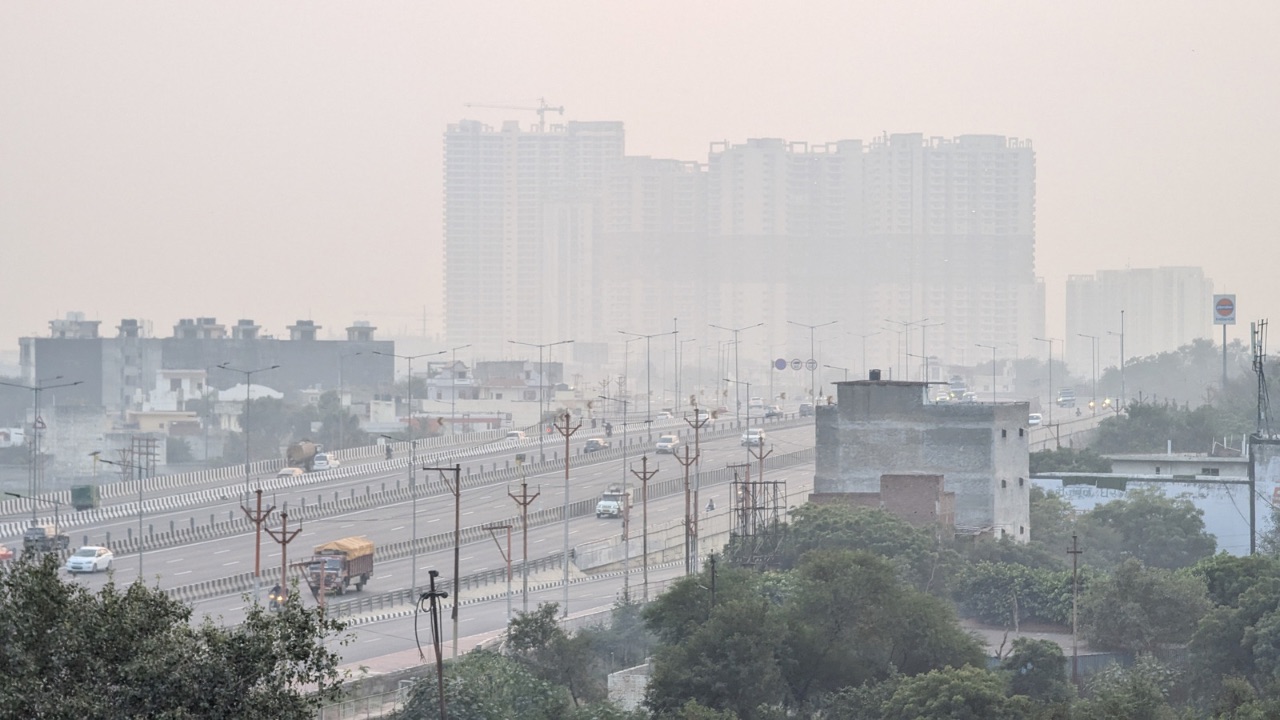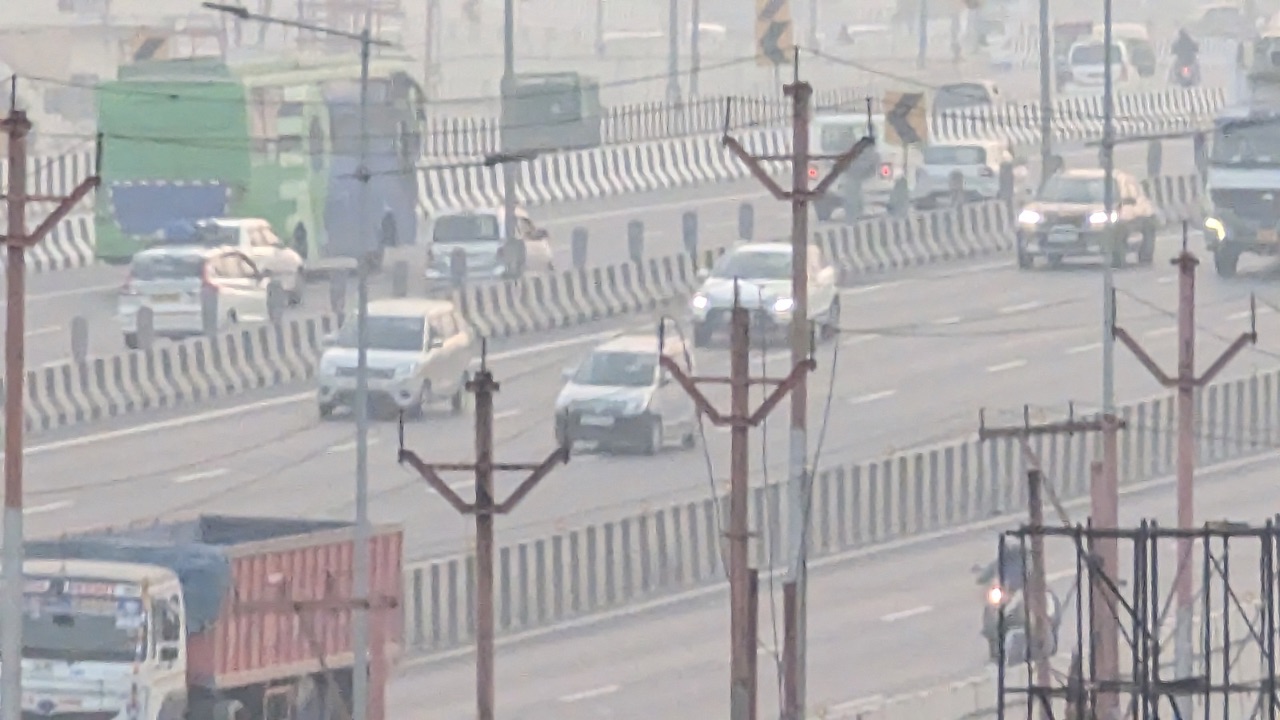 There's a 48MP telephoto sensor helping the device to crop in up to 30x inside the viewfinder. Google calls it Super res zoom and in general, these shots are quite okay. You cannot expect a lot of detail but how often would you use that much of a zoom. Even if you, the Pixel can output okay-ish photos. Surprisingly, shots at 2x and 5x zoom have a considerable amount of detail and are very well handled by the Pixel 7 Pro.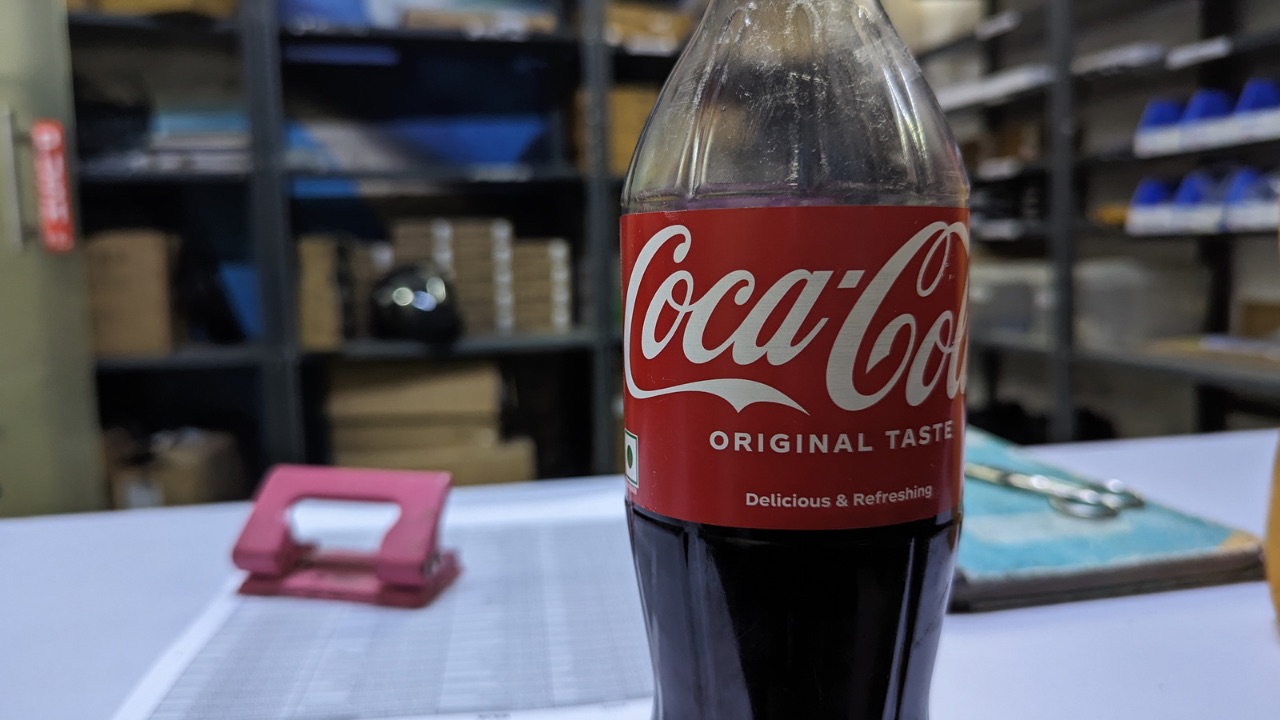 Pictures clicked under low-light conditions were also great. The exposure was handled fine and the photos came out to be sharp. The colours look slightly dull than the original, but then the detailing and sharpness in the photo were very well retained. In the photo above, I could even spot the fingerprints or scratches on the bottle of coke while zooming in.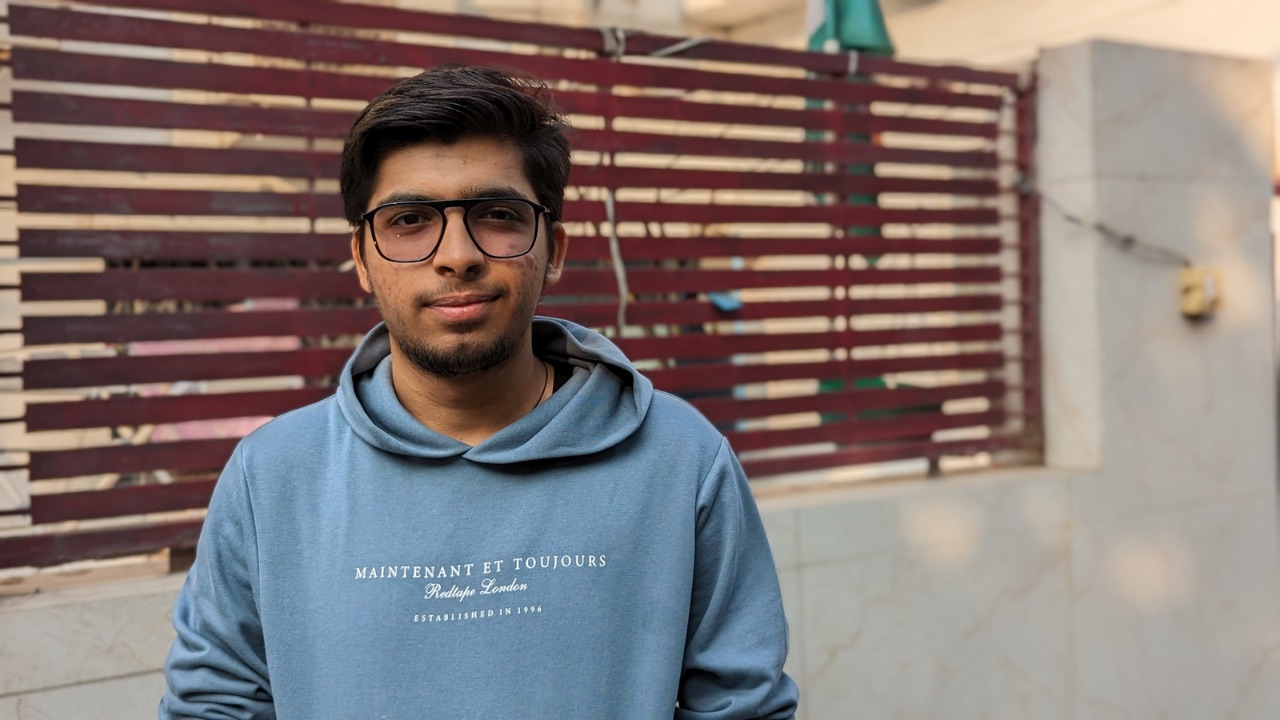 Coming to Portrait shots, these are some of the best I have seen on a smartphone. Edge detection is accurate while colours are again natural. There's a decent bokeh effect behind the subject and a good amount of details are present in the shot.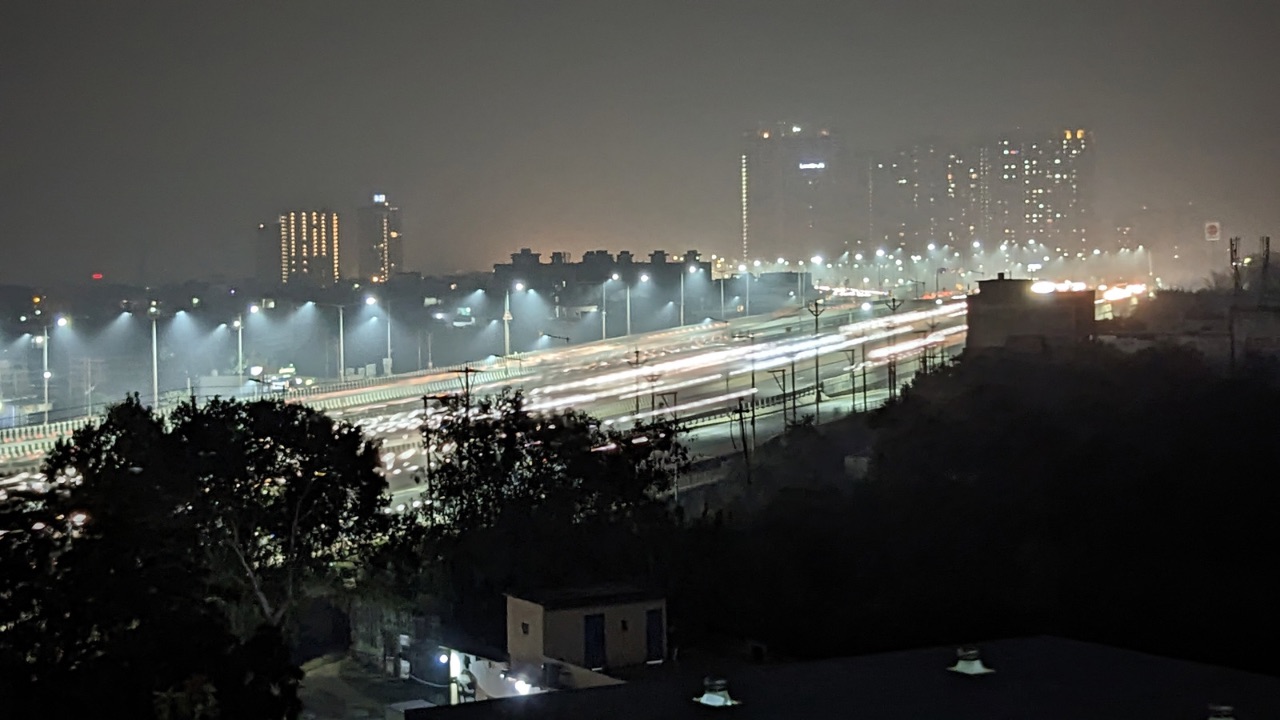 Coming to motion mode photos which are newly added in the Pixel 7 Pro, it has two features under it. The long exposure mode can add a creative blur to moving subjects which can look like those photos clicked by professionals using high-grade camera equipment. There's another mode called action pan which can add the same blur but to the background of the subject instead of adding it to the subject.
Google is simply showing off what all it can do with its AI and ML capabilities combined with the camera, and we love it. Talking of selfies, these can be improved in terms of sharpness, while the skin tones and bokeh effect in portraits were on point.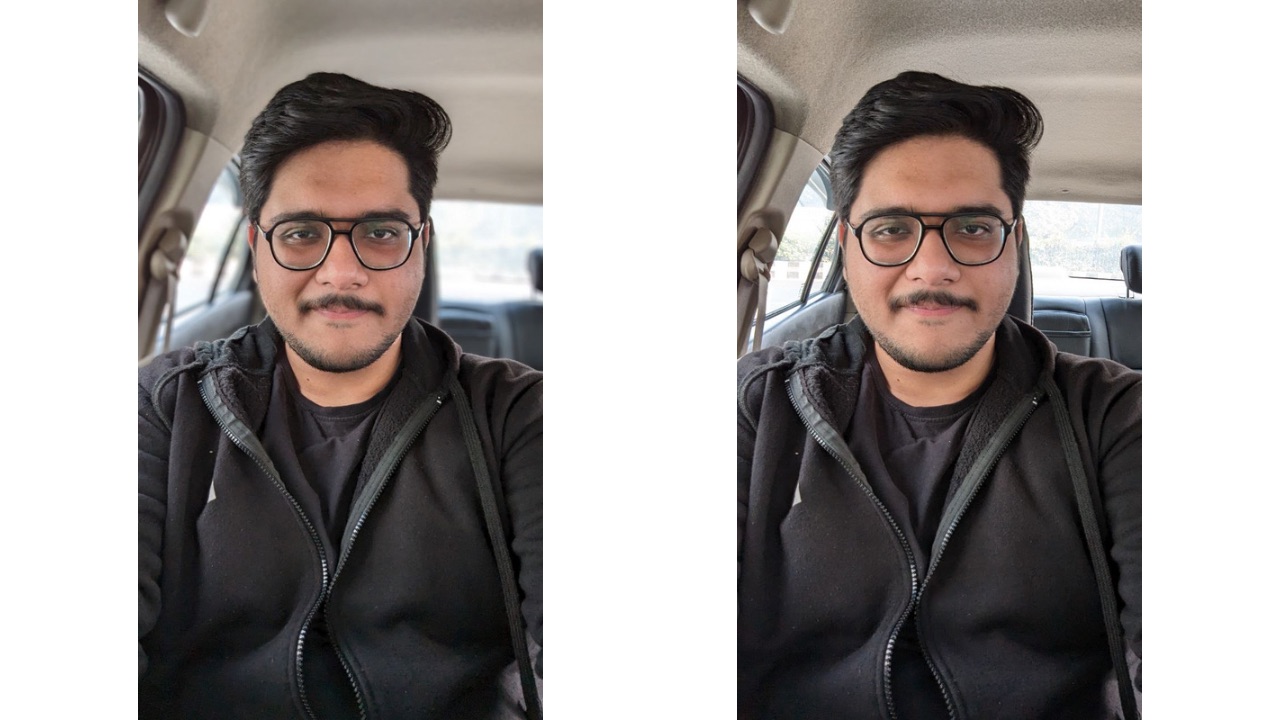 For photos under artificial lighting, once again the Pixel 7 Pro shines with very accurate colours and even the minutest of details were present in the photo.
As for videography, the Pixel 7 Pro definitely shoots impressive videos with high detailing and vibrant colours. It can shoot in up to 4K resolution at 60fps. Inside video mode, you also get speech enhancement, so the device picks up more voice from the subject as you zoom in. There are four modes of stabilization, and you can also shoot time lapses and slow motion videos.
Furthermore, Google is now also giving you 10-bit HDR videos that output a wider range of colours, brightness and contrast. Notably, 10-bit HDR videos are not available while shooting 60fps videos. There's also a considerable amount of difference in video quality while shooting with or without 10-bit HDR, and I would personally like always to keep it turned on.
Google has also added another video-related feature called cinematic mode. Sound familiar? Yes, because this is the same feature Apple added to its iPhones a while back. With this turned on, the phone will create a bokeh effect behind the subject while you are shooting a video to give it more of a movie-like look. The feature works as advertised without any issues as such.